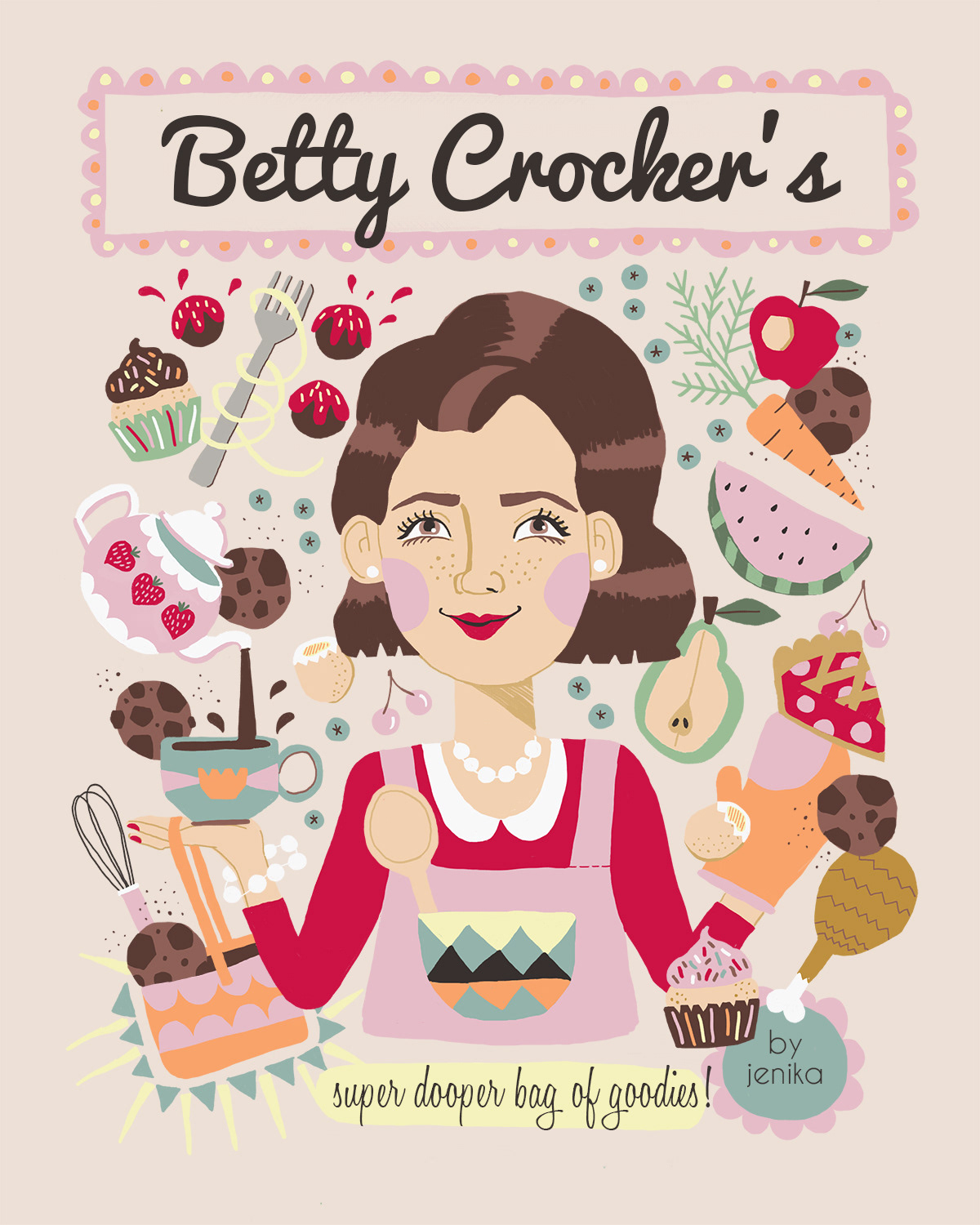 Date: 2018
A fun assignment where we had to illustrate a children's book cover featuring a well-known female figure and all the bits and pieces you might find in their bag. 
Featuring Betty Crocker herself, with all the deliciousness of cupcakes, pies and cookies. The treats are also balanced out with fresh and healthy fruits and vegetables (to be a good example for the kids, of course).
Please
contact me
if you would like to chat about commissioning illustrations for a children's book.