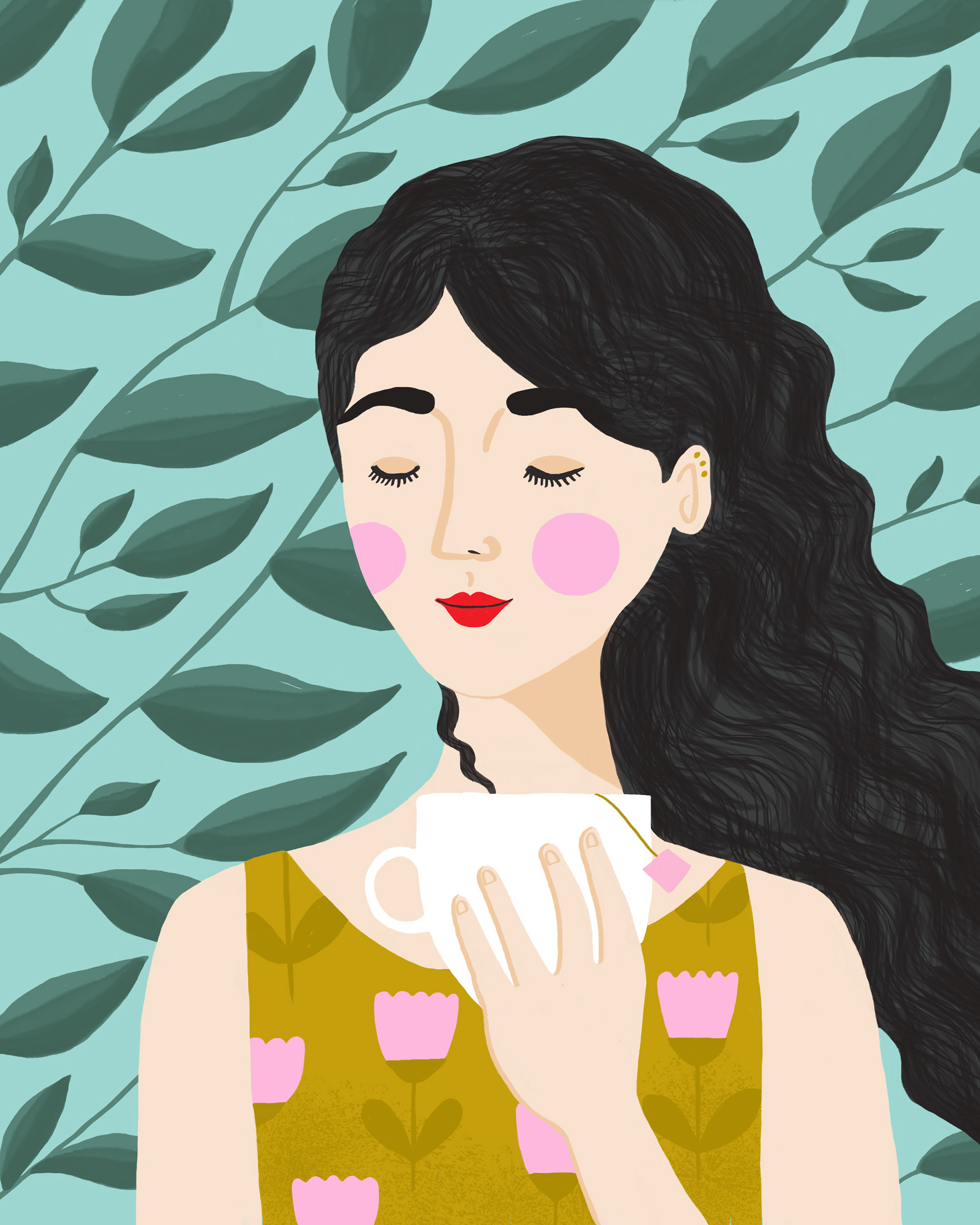 Date: 2019
This artwork was based on an art assignment focusing on the theme of wabi sabi (https://en.wikipedia.org/wiki/Wabi-sabi) a Japanese philosophy which focuses on the transient and imperfect nature of life. 
There is constant movement and change around the woman, but she remains accepting and in the present moment (of course aided by the perfect cup of tea).
Available to purchase as an art print in
my shop
.